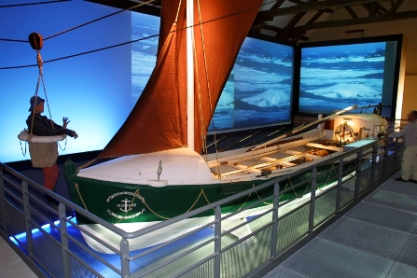 Opposite the East India Company Museum at the heart of the Port-Louis citadel, don't miss the National Maritime Museum.
The first part of the museum is dedicated to maritime rescue and takes you on an emotional journey that follows the evolution of maritime rescue techniques through true stories, photo archives and an impressive collection of vessels.
The second part of the museum will take you deep into the underwater world where you will discover vast hidden treasures. You will journey from the historic archives through to underwater excavations.
An activity to delight both young and old!
Getting there is easy – just take the shuttle boat from Lorient! The quay is located just around the corner from the VICTOR HUGO hotel. It couldn't be simpler!