A short trip to GROIX island from your hotel in LORIENT

Less than 10 minutes walk from the VICTOR HUGO hotel, you can board the boat to île aux Grenats, better known as GROIX island, with its wealth of nature reserves, including Pen Men and Pointe des Chats.
A unique, unspoiled landscape!
Explore its coastal paths on foot or by bike.
Close to the quay, the VICTOR HUGO hotel is the perfect base for your crossing to GROIX. It would be our pleasure to welcome you before you depart and/or on your return to LORIENT. Reserve a parking space and leave your car with us during your trip to the island.
Only 3 nautical miles (5 km) off the coast of Lorient, 8 km long and 3 km wide, Groix island will certainly not disappoint.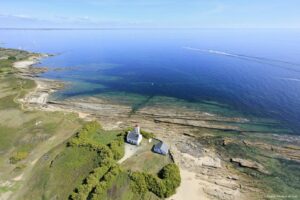 We would be happy to advise you on your trip and help organise your crossing. With the ferry terminal located just around the corner from the VICTOR HUGO hotel, you can easily pick up your tickets or do some reconnaissance the day before your crossing! With a direct line to ferry operator COMPAGNIE OCEANE, the VICTOR HUGO hotel would be happy to answer your questions.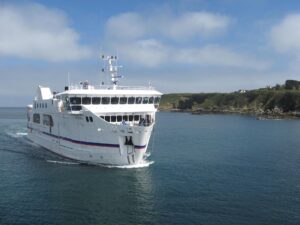 Directions from the quay to the hotel